News & Events For U.S.A.

New! Bi58 Low Temp. Lead Free Soldering Kits
For Lead Free Heat Sensitive Assembly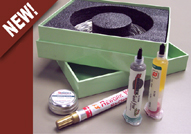 Qualiteks low temp. lead free soldering kits are a recommended lead free soldering alternative for heat sensitive assembly that requires a low melting point. The low melting point prevents thermal degradation of the heat sensitive components. Alloys exceed J-JTD-006 requirements and all other international standards. Qualitek manufactures soldering materials in the U.S.A. and abroad. Also sold seperate
Each kit includes:
Solid Wire Sn42/Bi58 in a variety of diameters, 500gms. box
|Tech Data|SDS|

Solder Paste 888D No-Clean, Sn42/Bi58, type 3, 35gms. 10cc syringe
|Tech Data|SDS|

Flux Pen LT No-Clean 1/3oz. applicator
|Tech Data|SDS|
Paste Flux PF608 No-Clean, 8gms. 10cc syringe
|Tech Data|SDS|
Tip Tinner 1 oz. can
|Tech Data|SDS|

New! Halogen Free X-tremely Active Solder Paste



Click to Details

Click to Details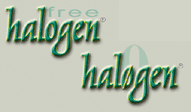 AVOID COSTLY SOLDER POT CONTAMINATION!
& GET A FREE COLLECTION LADLE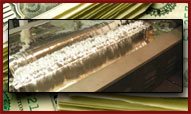 New! Solid Wire Solder Sn42/Bi58, 500 gram box.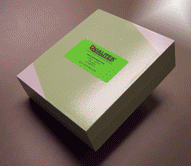 Qualiteks Sn42/Bi58 lead free wire solder is a recommended lead free soldering alternative for heat sensitive components that require a low melting point. The low melting point of 138E °C prevents thermal degradation of heat sensitive components. Qualitek Sn42/Bi58 alloy meets or exceeds J-STD-006 requirements and all other relevant international standards. Sn42/Bi58 is sold in a wide variety of Diameters.
|Tech Data| |SDS|
Congrat's To Our New Graduates!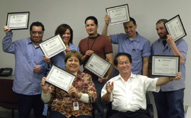 Congratulation to our new graduates on their certified completion of the Federal Hazardous Goods Training Program!
• New! 0% ppm Total Halogens 866 No-Clean Lead Free Solder Paste
• Trade Show Schedule
• New Technologies
• New Product Preview
• Frequent Questions About Lead Free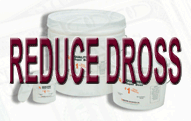 Solder Dross Recovery
Super Deox will help reduce your solder costs by reducing dross and recovering up to 80% of your solder. Click the above button to learn more about Super Deox and start saving today.
Super Deox cleans dross impurities without reliability issues. Test results prove wave pots treated with Super Deox left all coupons at more than 100 mega ohms which meets the requirements of IPC-TM-650 number 2.6.3.3 section 5.5.1
TESTIMONIAL: Super Deox helps in dross reduction cost saving project implementation!
SIR test on IPC-B-24 coupons after the wave pot is treated with Super Deox concludes all coupons #1-23 reading at 96 hours and 168 hours were more than 100 mega ohms which meets the requirements of IPC-TM-650 number 2.6.3.3 section 5.5.1. After test, optical inspection examined under stereomicroscope (15x) results shown no abnormalities of any test coupons. All coupons passed the requirements of IPC-TM-650 number 2.6.3.3 section 5.5.2. after treated with Super Deox. Such positive results in reducing solder dross certify Super Deox and Super Deox H1 to be used at all facility sites for solder pots RoHS 6/6 and leaded as well.
Dept. QA, Dept. Engineering, Dept. Adv. Engineering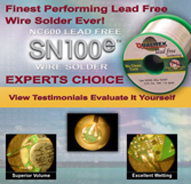 TESTIMONIAL: Finest Performing Lead Free Wire Solder Ever! Sn100e
Qualitek NC600-Sn100e lead free, silver free solder wire exhibited better wetting, better wetting contact angles, superior flow, visual appearance and performance characteristics to that of a quality no clean 63/37 tin lead. Sn100e is the finest performing lead free product that I have ever tested in my professional career.
JKG
Qualitek NC600-Sn100e wire solder is an incredible lead free silver free solder wire that outperforms, beyond any doubt, all other leading brands evaluated. Very well done Qualitek!
IPC Trainer
NC600-Sn100e wire solder has reduced my cost significantly! As a contract manufacturer, my customer is very pleased with the saving we were able to share by replacing SAC alloy with Qualiteks Sn100e!
CM
View Testimonials - Evaluate It Yourself!